STARLING BOOK 3 – COVER REVEAL!!!
The fantastic Jaime over at TWO CHICKS ON BOOKS is graciously hosting the reveal of
TRANSCENDENT
Book 3 in the Starling Saga
over on her fabulous book blog!
I've re-posted the glorious thing here (in all its gloriousness!) but you should go THERE, because…
THERE IS A CONTEST TO WIN A SIGNED PERSONALIZED ARC!!
SERIOUSLY!
Go! GO NOW!!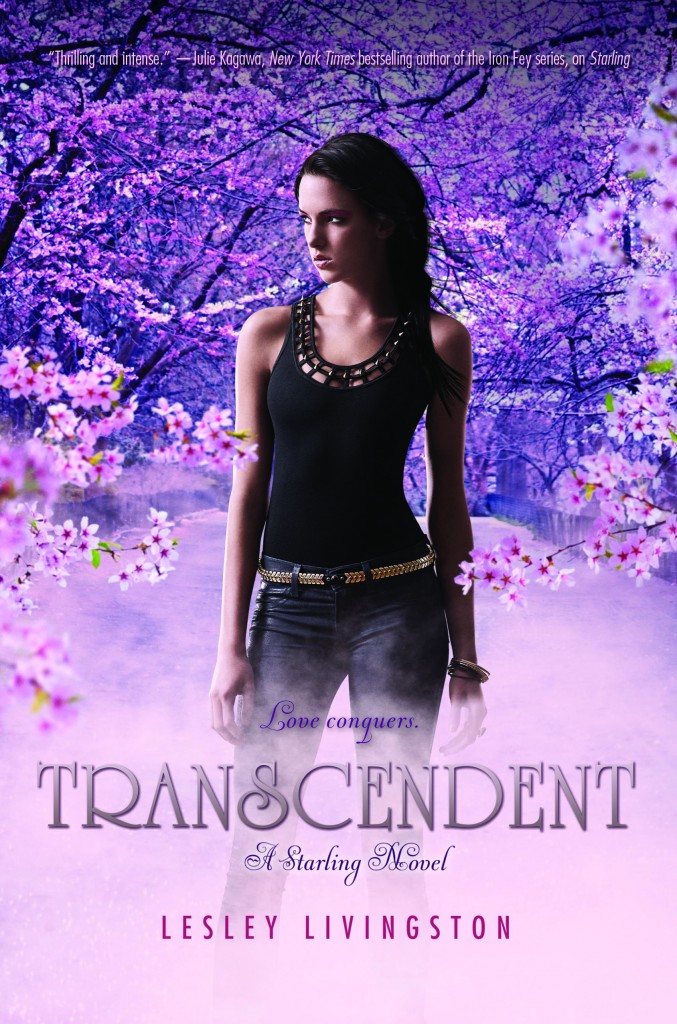 About the book: (Spoilers for book 1 and 2 so don't read if you haven't read STARLING and DESCENDENT)
TRANSCENDENT 
by Lesley Livingston (STARLING #3)
Publication date: US December 23, 2014 and Canada August, 2014
LOVE CONQUERS


On a storm-swept terrace high above the streets of Manhattan, Mason Starling holds the fate of the world in her hands as her beloved Fennrys lies bleeding at her feet, his life hanging in the balance. The ancient Norse prophecy of Ragnarok stands poised on the knife edge of fulfillment. Mason's transformation into a Valkyrie—a chooser of the slain and the one who will ultimately bring about the end of the world—is complete. Still, she remains determined to thwart her father's apocalyptic desires. Whatever is to come, it won't happen because of what the prophecy foretold, or what Gunnar Starling has planned, or what the fates have already decided. What happens next will be up to Mason and the Fennrys Wolf. The world had better hope they haven't reached the limits of what their souls and swords can survive.





Perfect for fans of Cassandra Clare's Mortal Instruments series, and set in the same universe as Lesley Livingston's much-loved WONDROUS STRANGE trilogy, with roots in Greek, Roman, Norse, Egyptian, and Celtic myths and legends, this thrilling conclusion to the acclaimed Starling trilogy is filled to the hilt with sweeping adventure and soaring romance.


Praise for the Starling series:

"Thrilling and intense; pulls you along like the inevitable rush toward Ragnarok."
Julie Kagawa, New York Times Bestselling author of The Iron Fey series.

"Memorable characters and a plot replete with some staggering acts of loyalty and betrayal will have fans eagerly awaiting the next installment."
Quill & Quire

"Livingston's intense novel will satisfy eager readers."
VOYA
Find TRANSCENDENT Online:
Tags: Cover Art, Cover Reveal, Love, Purple, Starling, Transcendent
Leave a Reply
You must be logged in to post a comment.