TRANSCENDENT BLOG TOUR!!!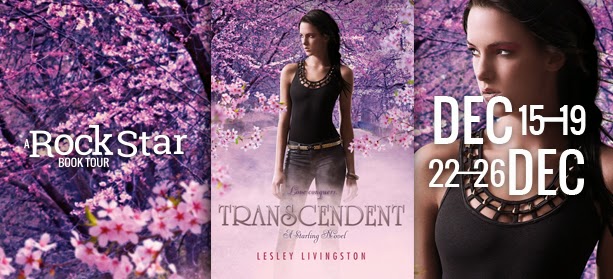 TRANSCENDENT IS ON TOUR!!
The lovely ladies at ROCK STAR BOOK TOURS are sending me hither and yon across the blogosphere for the next two weeks — check out these fantastic book blog sites for reviews, interviews, fun features and a CHANCE TO WIN A COPY OF THE BOOK! Here's the schedule of stops — GO NOW! CHECK IT OUT! WIN!!!
Week One
12/15/2014- Wholly Books– Review
12/16/2014- Reading YA Rocks– Interview
12/17/2014- Reading Lark– Review
12/18/2014- Two Chicks on Books– Guest Post
12/19/2014- Please Feed The Bookworm–Review
Week Two
12/22/2014- Parajunkee– Interview
12/23/2014- Wishful Endings– Review
12/24/2014- Mom With A Kindle– Interview
12/25/2014- Crossroad Reviews – Review
12/26/2014- Bewitched Bookworms– Guest Post
Leave a Reply
You must be logged in to post a comment.