TRANSCENDENT LAUNCH PARTY!! (ALSO? MY BIRTHDAY PARTY!)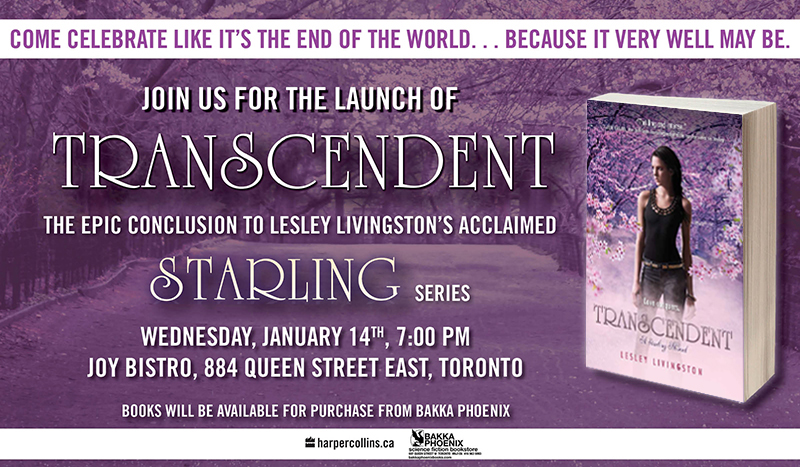 I would be delighted if you would come help me celebrate the launch of the third and final book in  STARLING Saga…
TRANSCENDENT!
Need added incentive to party? It's also my birthday! Kill two birds with one stone!! And chase away the post-holiday blues with a mid-January bash!
Signing, reading, live music, food, drink, an impending apocalypse! FUN TIMES!!
Also, a brand new, easy-to-get-to, shiny location — JOY BISTRO, 884 Queen Street East, Toronto on January 14, 7:00pm
Hope to see you there!
Leave a Reply
You must be logged in to post a comment.